Study courtesy of Zippia
It's about that time of year for the sky over the U.S. to start exploding again. From firecracker injuries (there were roughly 9,100 in 2018 alone!) to homemade ice cream, this holiday is definitely a favorite. Last year alone, it cost the U.S. roughly $319 million to import fireworks, as China produces 90% of fireworks that are made worldwide. We bet you're just bursting with excitement to find out which states use the most fireworks.
So there you have it. The 10 states that put up the most explosions in the sky for that special holiday. If your state isn't on there, you better hurry up and stock up on some fireworks. Keep reading to figure out where your state stands (or explodes).
HOW WE DETERMINED WHAT STATES USE THE MOST FIREWORKS
The dollar amount of firework imports came from the US trade Census. Of course, more people often equals more fireworks (and firework injuries!), and we didn't want a list of the largest states. So to determine that states with disproportionately high amounts of fireworks (and thus the most firework economic activity) we used population numbers from the US Census. From there, we determined the states with most firework spending per capita.
1. MISSOURI
Imports :42,283,229
Imports Per Capita :6.9
Missouri comes in with a bang as the state that shoots off the most fireworks in the U.S. The state imports more than 42 million fireworks each, which means there is enough fireworks for each person to shoot off roughly 7. For a state that is anything but lenient on what and when you can shoot off fireworks, that is sure a lot of boom powder. Don't be surprised if your neighbors break thelawa bit to celebrate their independence.
2. NEBRASKA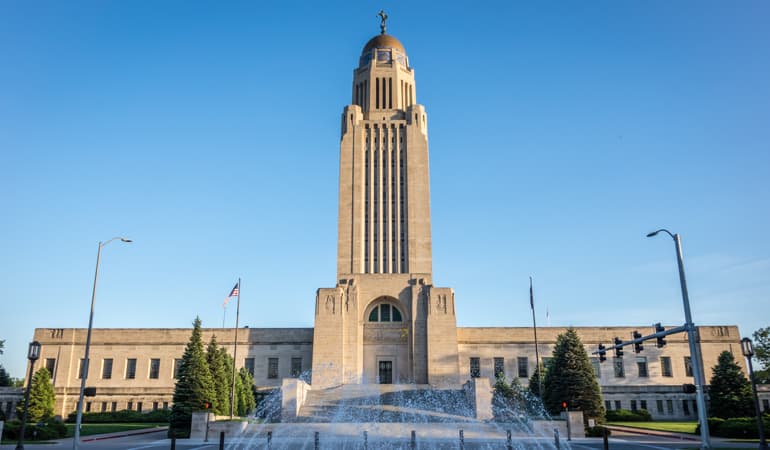 Imports :11,182,825
Imports Per Capita :5.9
While the number of fireworks imported into Nebraska isn't as impressive as the No. 1 spot, the number of fireworks accessible per person may surprise you. The state imports just enough so that each person can shoot off 6 fireworks each year. If you knew 4 people who weren't going to claim those fireworks, you alone could shoot off 24 fireworks. Here's to celebrating America's freedom.
3. KANSAS
Imports :12,247,314
Imports Per Capita :4.2
You would think that Kansas's flat land would be ideal for shooting fireworks off, maybe even so without so many injuries. And while the state imports over 12 million fireworks each year, it's only enough to supply eachresidentwith a little over 4 fireworks. Feels like kind of a missed opportunity.
FOR THE REST OF THE TOP 10 CHECK IT OUT ON ZIPPIA'S SITE.